Read Time:
2 Minute, 0 Second
A family's life has been shattered after a fatal car accident robbed the lives of their only three children in Kigali, on Sunday evening.
The family, based in Nyamirambo, Nyarugenge District, is only survived by the bereaved parents.
A family member who spoke to The New Times on Monday, October 24, said that the three siblings who are aged between 9-12 years were in the company of their grandmother, when the incident happened. She was critically injured.
While standing by the bus stop in Kanogo, a truck lost control along Yamaha-Kinamba road at around 5 p.m, before it experienced brake failure as it was sloping towards Kinamba from Yamaha in Muhima sector of Nyarugenge District.
"The three children were pronounced dead at the scene," the family member added, "But the grandmother was rushed to Kacyiru Hospital after she was critically injured."
"The last born, 9 years old, would not even be found after the truck had fallen on him."
According to Police, a total of six people lost their lives with several others sustaining injuries
The grieving family could not comment on the accident by press time.
"The family is devastated but holding on the best they can. My heart is broken for the family, and I hope God sees them through."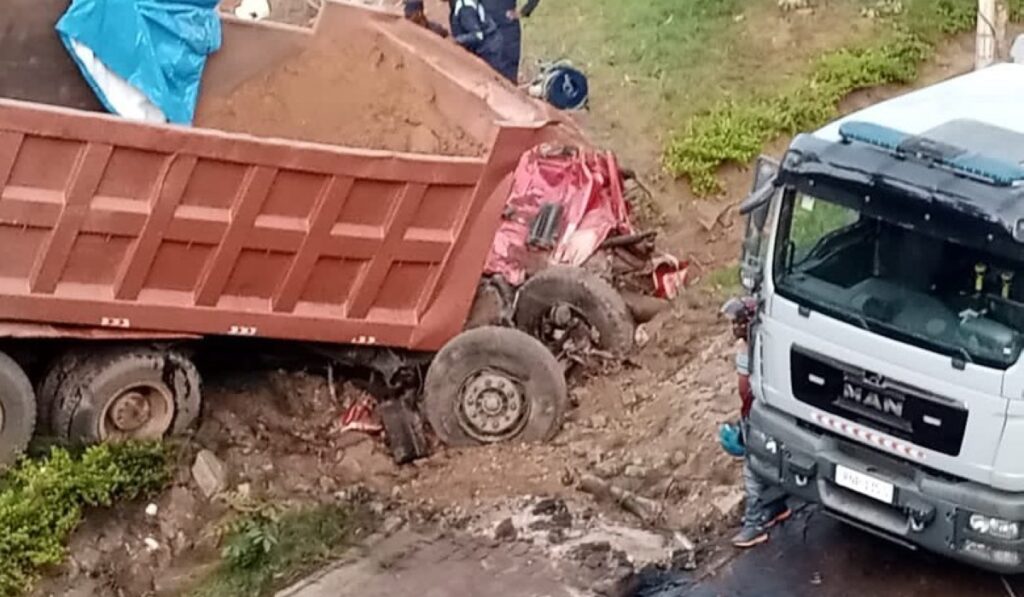 According to the source, the children had just celebrated their mother's graduation ceremony, for which family members had gathered in Nyagasambu village.
When asked about the burial proceedings, the source pointed out that since Monday morning, family members and friends of the family would convene at the deceased's home place in Nyamirambo, until the day when the siblings would be laid to rest.
The family member described the kids as 'playful' and being the 'light of the room' in most family events.
"They were always playing with each other. All being boys, they had a way of amusing everyone in the family, including at school."
The accident, police said, resulted from a truck that lost its brakes and rammed into another vehicle before rolling over the bridge.
Although the truck had a valid mechanical inspection certificate and installed with a speed governor, SSP Irere advised drivers to always inspect the status of their vehicles before embarking on the journey and to fix any mechanical fault that can lead to road accidents, loss of lives and property.