Read Time:
4 Minute, 1 Second
TerraFund for AFR100 and the Ministry of Environment of Rwanda launched the 2023 application cycle for locally led organizations and businesses that restore land by growing trees. In Rwanda, this opportunity targets the Western Province, as part of the larger Lake Kivu & Rusizi River Basin in Burundi, the Democratic Republic of Congo, and Rwanda. The projects and enterprises operating in these districts are eligible to apply for grants and loans, respectively, of $50,000 to $500,000. Expressions of interest will be accepted on the TerraMatch platform between April 5, 2023 and May 5, 2023.
Focused on 3rd March 2023 in Kigali, that Africa has the greatest restoration opportunity in the world: 65% of Africa's farmland has been degraded, with direct consequences to the 70% of African people who rely on land to grow food and to adapt to climate change. To stop degradation and accelerate restoration, the AFR100 Initiative was launched in 2015 by African governments, local entrepreneurs and community groups, financiers, and technical experts.
Thousands of local organizations – civil society organizations, small enterprises, and cooperatives –are stepping up to help countries achieve that ambitious commitment. However, limited implementation funding to these local groups remains a significant challenge. To close that gap, World Resources Institute (WRI), One Tree Planted (OTP), and Realize Impact (RI) established TerraFund for AFR100 in September 2021. The program launched an open request for proposals (RFP) to finance the top non- profit community organizations and for-profit businesses that are restoring land across the AFR100 member countries by growing trees.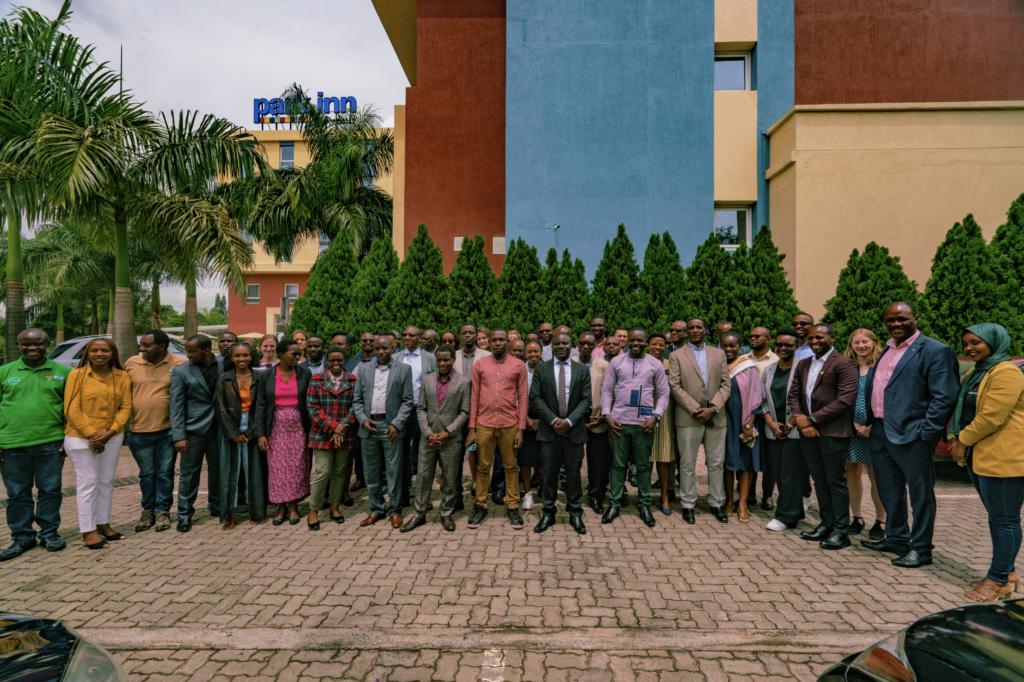 Out of 3,200 applications from local organizations, TerraFund for AFR100 selected the Top 100 projects, providing grants to 80 community projects and loans to 20 enterprises of $50,000 to $500,000 each.
Across 27 countries, those champions are now on track to grow an estimated 14 million trees throughout 20,000 hectares and improve the livelihoods of 9,500 people through 2026.
This year, TerraFund for AFR100 is further expanding its network of local partners. The second cohort
will be called "TerraFund for AFR100 Landscapes," and focuses on three areas: Kenya's Greater Rift Valley, the Lake Kivu & Rusizi River Basin of Rwanda, Burundi, and the Democratic Republic of the Congo, and the Ghana Cocoa Belt. The work in the Great Rift Valley and the Lake Kivu & Rusizi River Basin is projected to deploy more than $12 million US Dollars to restore an estimated 25,000 hectares, grow
16.3 million trees, create 11,700 full-time and temporary jobs, and sequester 3.77 million tons of carbon dioxide by 2050.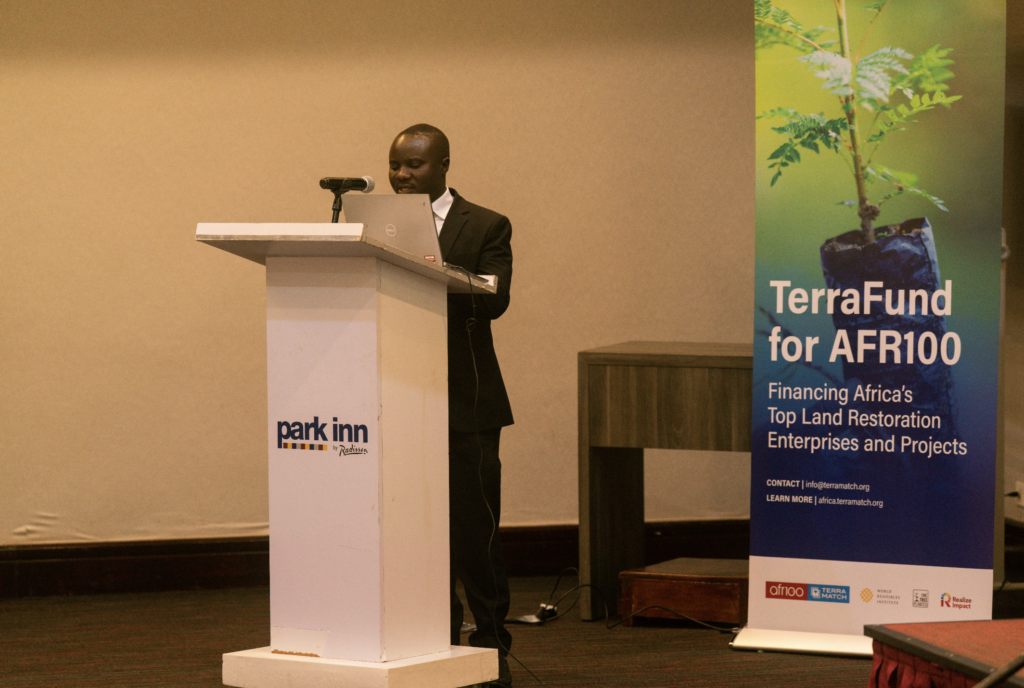 "TerraFund for AFR100 comes to complement efforts of the Government of Rwanda and stakeholders to bring 2 million hectares of degraded forests and landscapes under restoration," said Bernadette Arakwiye, AFR100 Team Manager at World Resources Institute.
Rwanda was the first country in Africa to commit to restoring land. In 2011, Rwanda made a pledge to the Bonn Challenge to restore 2 million hectares of land and in 2016, the same commitment was also made to the African Forest Landscape Restoration Initiative (AFR100), a Pan-African initiative through which 33 African countries have pledged to restore 100 million hectares of degraded land by 2030.
Rwanda is aiming to achieve that vision by embracing sustainable development, using its abundant natural resources to meet human needs while preserving the environment.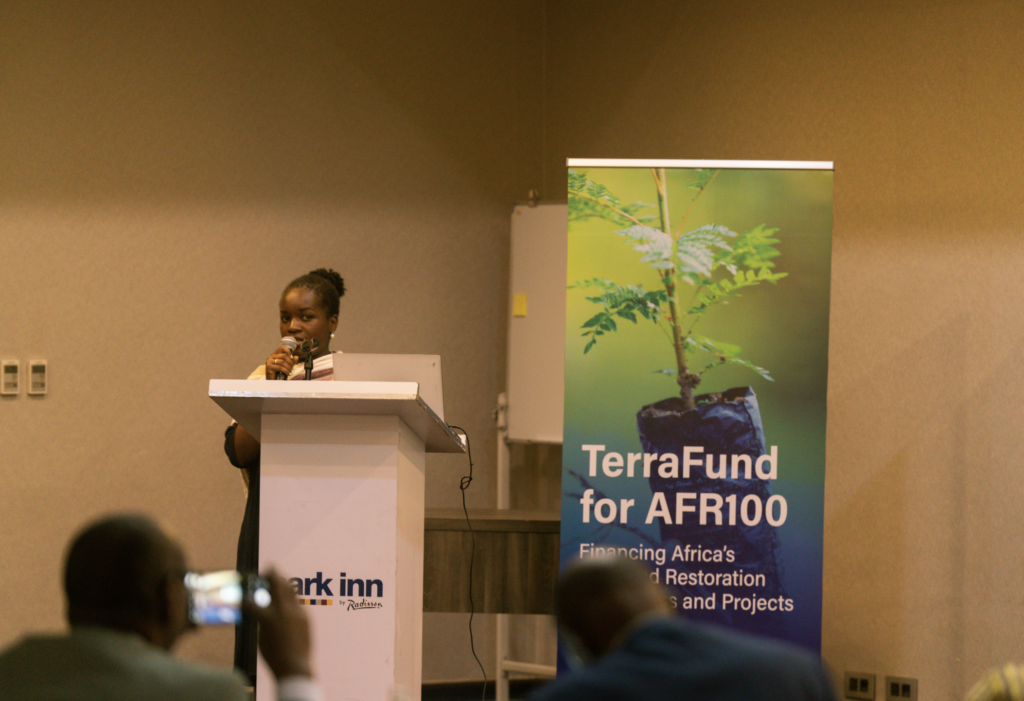 "It is an immense pleasure for the Ministry of Environment to host the launch of TerraFund for AFR100 in Rwanda. Forest and Landscape Restoration will play a role in turning more than 80% of our country's land into productive landscapes for the national green economy, and innovative funding streams such as TerraFund for AFR100 will help us accelerate our country's restoration effort," said Dr. Concorde Nsengumuremyi, Director General of the Rwanda Forestry Authority.
Rwanda is a core country of TerraFund, thanks to its track record of creating enabling conditions for restoration and its leadership on catalyzing restoration on the ground, as demonstrated through the wealth of high-quality homegrown organizations. Within the first TerraFund for AFR100 cohort of 100 projects, five organizations from Rwanda were funded. Those include the Albertine Rift Conservation Society (ARCOS), Nature Rwanda, Rwanda Environmental Conservation Organization (RECOR), Shekina Enterprise, and World Agroforestry Centre (ICRAF).
After an extensive review process, the program will fund additional projects in Rwanda and calls on all local organizations with experience restoring the Western Province's degraded land to apply to this opportunity.