0
0
Ku wa 28 Ukwakira 2023, mu karere ka Rwamagana mu murenge wa Muyumbu mu kagari ka Murehe, umudugudu wa Kajororo, nyuma y'amakuru yavuye mu baturage ku bufatanye n'inzego za RDF, irondo n'abaturage hafashwe abagabo batatu bakekwaho kubaga imbwa no gukwirakwiza inyama zazo mu baturage.
Mu bafashwe harimo Sibomana Jean Pierre w'imyaka 29 uvuka mu kagali ka Murehe mu mudugudu wa Kajororo. Hafashwe kandi uwitwa Manirafasha Eric w'imyaka 24 na we uvuka muri Murehe mu mudugudu wa Bitega na Maniraguha Pierre Alias Sinderibuye w'imayaka 26 wo mu kagali ka Ntebe cell mu mudugudu wa Samuramba.
Amakuru agera kuri TheforeFront ni uko aba bose bafatiwe aho bazibagira ndetse bakaba banabyemera ko bazibaga kandi bagakwirakwiza inyama zazo mu mirenge ya Nyakaliro na Karenge. Muri urwo rugo bafatiwemo kandi habonetse icyobo bashyiramo ibisigazwa bisaguka kuri izo mbwa, bakuramo inyama bakagurisha mu baturage.
Abafashwe bose bacumbikiwe kuri sitasiyo ya Police ya Muyumbu mu gihe hagikusanywa andi makuru.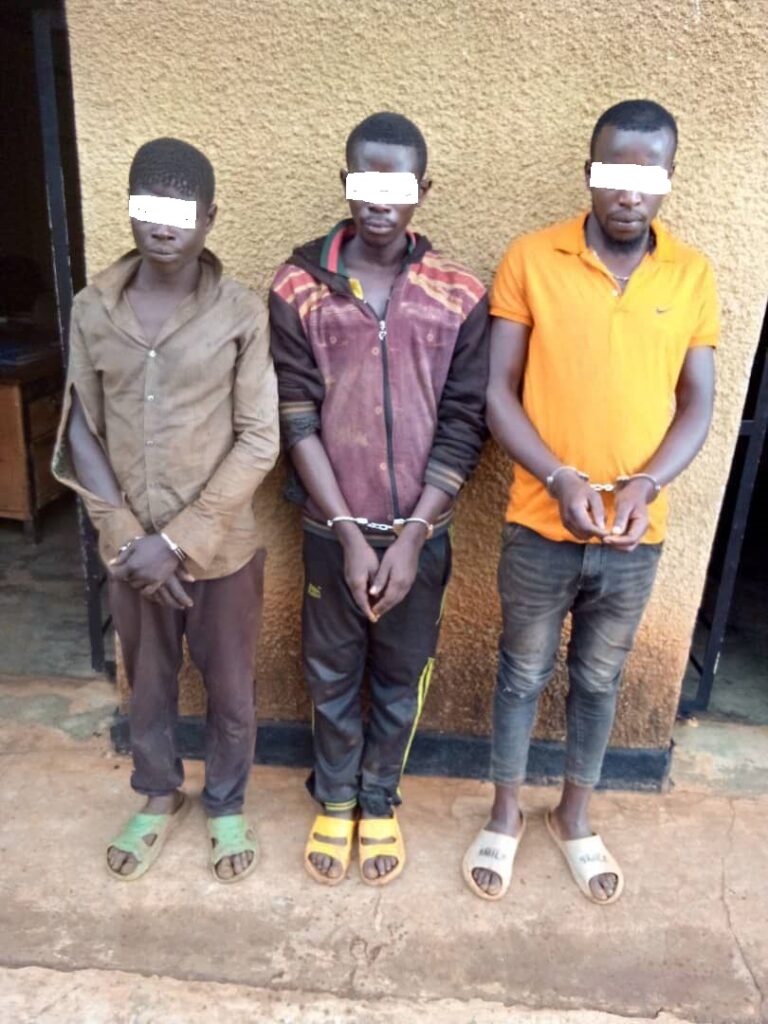 Christophe Uwizeyimana is a Rwandan journalist who studied in University of Rwanda. Worked on Environmental, Health, General and Business reporting from 2015 up to now.