Read Time:
2 Minute, 39 Second
Efforts to combat a devastating wildfire that has swept through a portion of Nyungwe Forest are currently in progress, Protais Niyigaba, the Park Manager of Nyungwe, confirmed on Tuesday morning, 22nd August 2023.
The wildfire, which ignited on Monday evening, has inflicted severe damage on part of the forest which is located within the Bweyeye sector of Rusizi district.
Niyigaba disclosed that preliminary estimates indicate that over 8 hectares have been ravaged by the fire. However, the precise extent of the damage will only be ascertained once the blaze has been fully extinguished.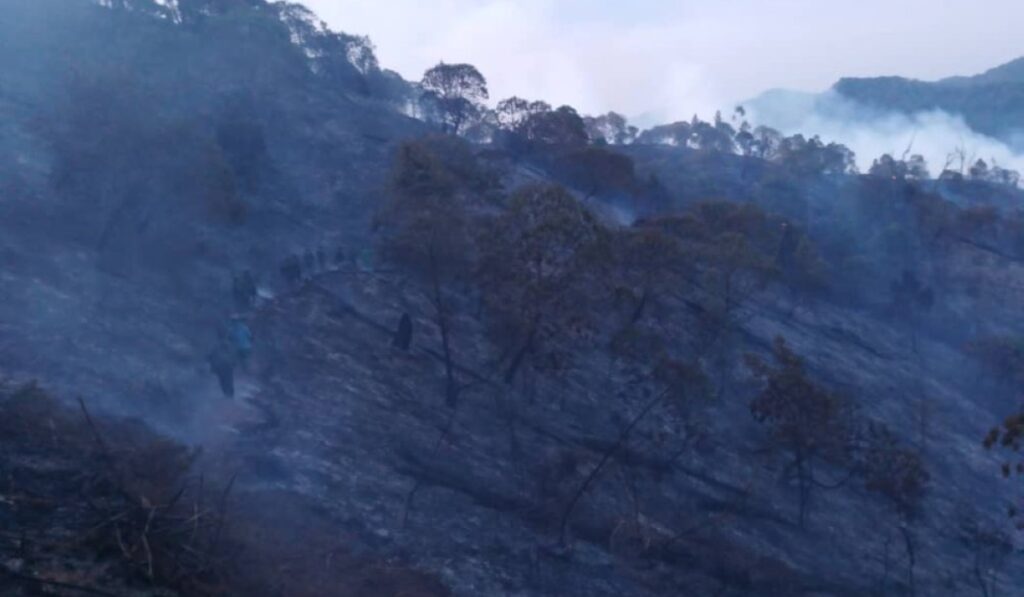 The extinguishing operations, he noted, are a collaborative effort involving local residents, park rangers, community leaders, and security authorities.
"Our firefighting teams are diligently working to contain the fire's expansion by eliminating the necessary fuel for its propagation," he explained.
Although the exact cause of the fire remains undetermined, Niyigaba suggested that previous instances of wildfires in the area have often been linked to poachers engaging in illicit honey harvesting within the forest.
"These are typically fires caused by human activities," he emphasized.
Nyungwe Forest, one of Africa's oldest tropical rainforests, is a prized gem that Rwanda aspires to designate as a UNESCO World Heritage site.
This lush forest is home to 1,068 species of flowering plants, 322 bird species, over 85 types of mammals, including 13 primate species, more than 32 amphibian species, and 38 reptile species.
Research indicates that Nyungwe Park is a vital source for two of the world's most significant rivers, the Congo and Nile, and contributes to at least 70 percent of Rwanda's freshwater supply.
Under the environmental protection law, anyone found guilty of igniting fires within national parks such as Nyungwe or reserved areas faces the possibility of a five-year prison sentence and a fine of Rwf3 million.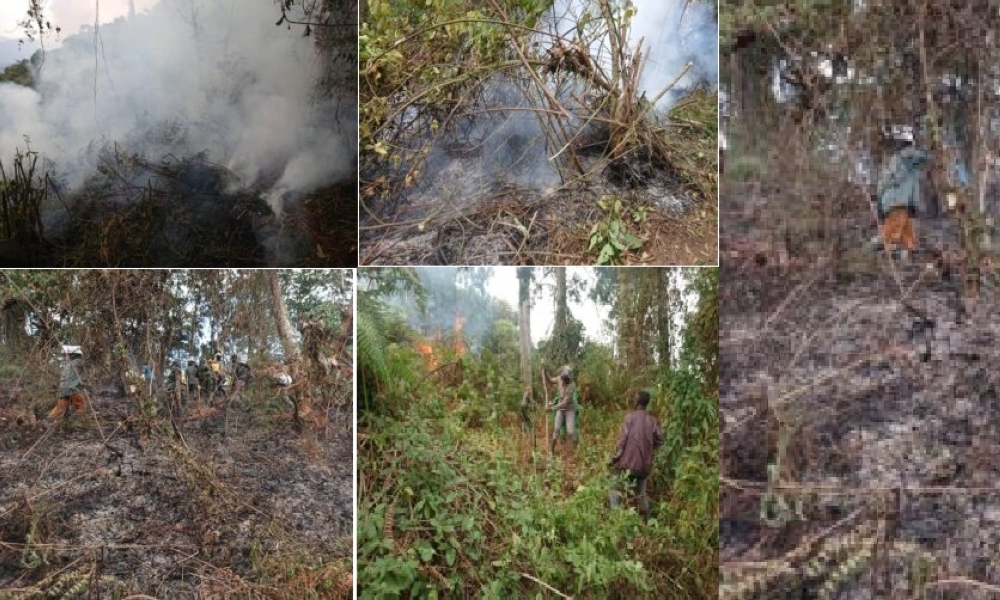 The Nyungwe Forest wildfire follows closely on the heels of a recent incident that damaged 20 hectares in Karongi district and affected other regions.
This dry season has seen 25 hectares of Nyagatare district ravaged by wildfires.
Concorde Nsengumuremyi, Director General of the Rwanda Forestry Authority, said an ongoing assessment is being conducted to gauge the extent of damage to forests across the country, with conclusions expected at the close of the dry season.
"For the current fires, restoration efforts will depend on the forest's category and type. Private forests will be restored by their owners or individuals, while public forests will undergo restoration through public projects or designated funding via districts," he elaborated.
According to a report from the Ministry in charge of Emergency Management, wildfires have devastated nearly 1,000 hectares of forests within the last three years. In 2020 alone, wildfires consumed 458 hectares of forests from July to September, with the most affected districts including Bugesera, Gatsibo, Kayonza, Muhanga, Nyamagabe, and Nyanza.
The report further reveals that wildfires scorched 160 hectares in 2021 and 73 hectares in 2023.