Read Time:
6 Minute, 48 Second
Being a widow in African society automatically opens the door to suffering harsh conditions; this situation causes African women to face a slew of emotional, physical, and mental challenges as a result of the pressures brought on by widowhood. A lot of sanctions are placed on widows especially by their husband's relatives and socio-cultural norms in the community, making it difficult for these women to express themselves or exercise their rights without feeling subjugated or intimidated.
Certainly, losing one's husband is a heartbreaking event. Naturally, it is anticipated that the plight of widows will arouse sympathy from relatives of the deceased, but more often this is not the case.
In contrast, widowhood is typically the beginning of a woman's lifetime of subjugation and sorrow in several parts of Africa. From deprivation, psychological and emotional damage, through various degrees of physical hardship, to oppressive and harmful cultural practices.
Aside from harmful cultural practices perpetrated on widows during the loss of their spouses which can come under the guise of – shaving hair, isolation during the period of mourning depending on the ethnic group, and other unhygienic practices, a major gross violation of widows' rights and a form of gender-based violence is disinheritance.
Along with other forms of discrimination, disinheritance and property grabbing one of the detrimental customary practices that are perpetrated against widows but often go unreported. For the women who lost their husbands, this unjust and flagrant violation of human rights has far-reaching effects, resulting in unfathomable suffering and a fight for justice that many do not succeed in.
So, is the situation of Esther Ogbu, 44, a native of Ideato North in Imo State, but married in Nkanu, Enugu State both in South East, Nigeria. Esther lost her husband in 2021 to stroke, after nursing him for 8 years.
Before his death, her husband who was the first son and breadwinner of his extended family and had begun plans for the renovation of the family house in preparation for his father's burial in 2012. Unfortunately, weeks later on his return back to his base in Cotonou, fell ill. Words got to Esther on the condition of her husband's health and she quickly brought him back, but to Ogun state where he received treatment, and subsequently to Owerri, Imo state where he finally died on 17th July 2021.
Since his demise, Esther is yet to get closure.
Her husband's body is yet to be buried and his brothers have refused to arrange his burial or released the seized tally. They have also demolished the family house in Enugu, under the guise of renovating it, to deny her and her son entry into it.
"When my husband died in July 2021, his brother, Pastor Dan Ogbu, came for his body to be deposited at the morgue, and refused me and my son entry into the ambulance, stating that, it is not in their culture. On the insistence of people around, my 19-year -old son, was only allowed to go with him, but he was not given the tally. This was the last I saw of my husband's body," Esther recounted.
"I was also mandated by Pastor Dan never to tell anyone I lost my husband. He and his brothers rather confined me to isolation for over one month, with no support and no preparation in sight for the burial. I couldn't continue like this, I had to reach out to my husband's relatives. All efforts made by the relatives (Umunna) have fallen on deaf ears, as even the roof of the family house was removed under the guise of renovation," she complained tearfully.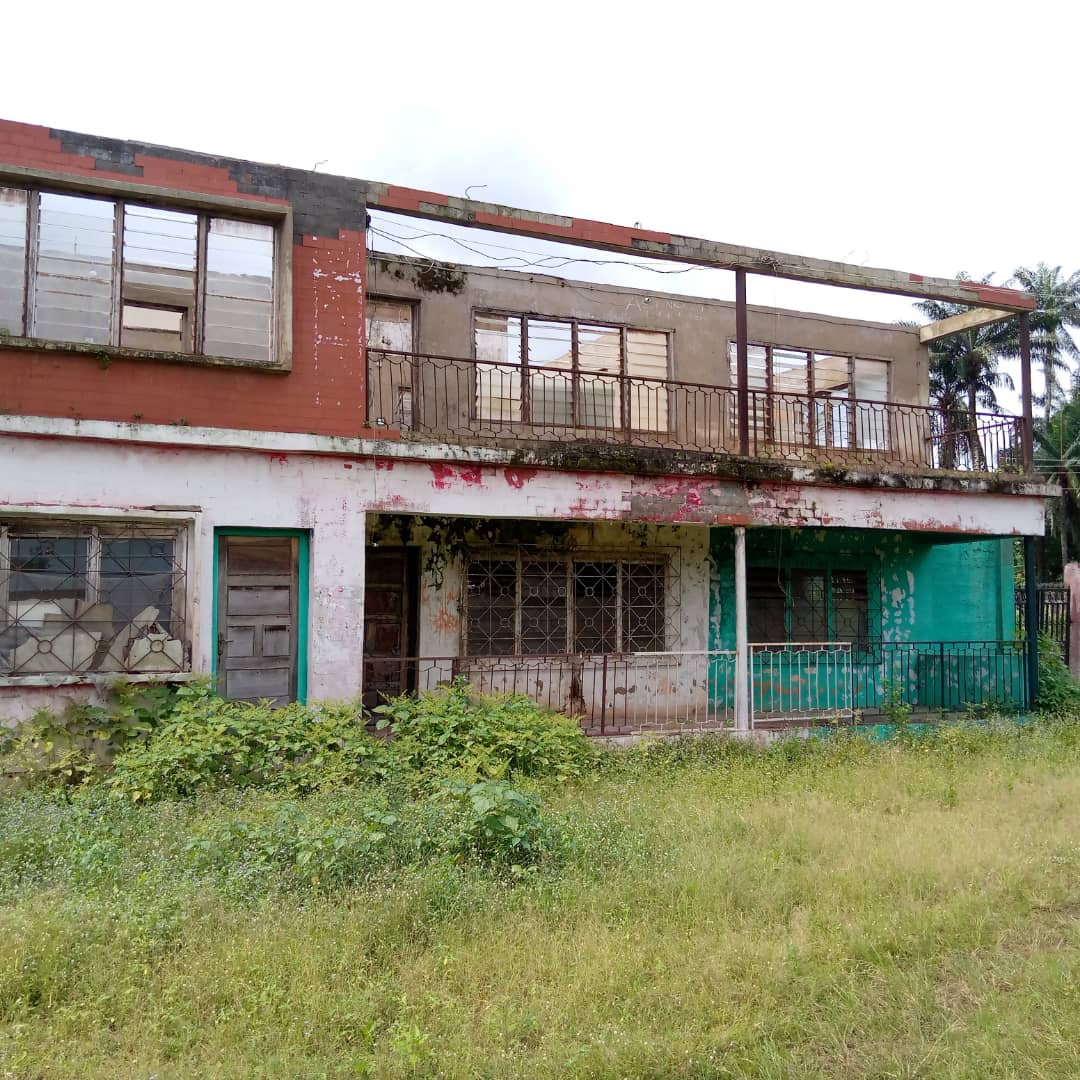 "I don't know what they have done with my husband's body, they should provide his body," she wailed.
Winding down the dusty Obosima Amaafor Road, in Owerri West LGA of Imo State, on a fact-finding mission, in search of the late husband's brother, "Reverent" Dan Ogbu, popularly called Pastor Dan who runs a church – Trinity Bible Church, to ascertain the reason behind such decision.
The brother, Reverend Dan Ogbu during the interview stated that the body of his brother is still at Aladinma Mortuary, Owerri. He claimed that the reason behind the delay of the burial and demolition of the family house, was financial constraints even though he maintained that Esther will not be allowed to see the body at the mortuary which is not in their tradition.
The Protocol to The African Charter on Human and Peoples' Rights on The Rights of Women in Africa, in its annexe on widows' rights (Article 21), specifically, states that "A widow shall have the right to an equitable share in the inheritance of the property of her husband. A widow shall have the right to continue to live in the matrimonial house. In case of remarriage, she shall retain this right if the house belongs to her or she has inherited it".
The rights of widows already are sufficiently protected by article 2(1) (b) of the protocol, which prohibits discrimination that endangers the health and general well-being of women. The same point can be made for article 2(2), which deals with the elimination of harmful cultural and traditional practices.
Alternatively, the Imo State Violence Against Persons Prohibition law, in section 15, subsection (1), provides that, "A person who deprives another person of the right to inheritance in such a persons' parent's or spouse's property, commits an offence that is liable on conviction to a term of imprisonment not exceeding 5years and a fine not exceeding Naira 500,000 or both such term of imprisonment and fine."
Lending her voice, Human Rights lawyer and Chairperson of, Federation of Women Lawyers (FIDA) Imo state chapter, Barrister Ndidi Anike said legislation around the disinheritance of widows in the state is not exhaustive.
She called for specific laws that will deal directly with the issue, recalling the Rivers State enactment of the law giving women the right to inheritance, which by extension also gives widows the right to properties belonging to their late spouses.
Barrister Ndidi also pointed out that strict adherence and implementation of available laws in the state, like the Imo state VAPP law and continuous advocacies will help sensitise citizens on the dangers of infringing on such rights.
The state Coordinator of the National Widows Association of Nigeria, Ms Chioma Nwaneri quipped that property grabbing by relatives of the deceased solely has roots in greed.
She advised on the need to strengthen community bye-laws to include punishment for gender-based violence perpetrated against widows, disbandment of sociocultural norms that discriminate against widows and massive sensitization at the rural level.
Speaking with the Coordinator of the Imo state Committee on Ending Violence against Women and Girls (ISCEVAWG), Ms Marjorie Ezihe, she pointed out that, greed, short-sightedness and ignorance are at the root of obnoxious culture subjugating widows to acts of violence.
She added that in their efforts as frontline service providers, a major challenge has been the lack of implementation of existing legal frameworks that protect widows. Another issue she noted was the loopholes in the law guiding customary marriage institutions, which according to her, is not in line with current realities and has further fueled the increased disinheritance, property grabbing and subjugation of widows.
Marjorie called for a proactive approach to managing these issues and the need for women to be independent and the provision of meaningful empowerment schemes to support women to stand on their own. She also called for the sealing of the loopholes in law guiding customary marriages to ensure widows are protected.
Many widows are hoping that the government will intervene by ensuring the implementation of the existing legal frameworks to protect them.
This report was supported by the African Women in Media (AWIM), under its reporting Violence Against Women and Girls Initiative.