Read Time:
4 Minute, 30 Second
The Regenerative Seascapes Project for Planet, Nature and People (ReSea) was officially launched at an event in Dabaso Primary School, Watamu, Kilifi County, Kenya. ReSea is a 3-year, $30 million project, $7 million of which goes to Kenya, implemented by Mission Inclusion in partnership with the International Union for Conservation of Nature (IUCN), made possible with the support of Global Affairs Canada.
Today October 24, 2023, Kilifi County, Kenya, the ReSea aims to enhance the climate and socio-economic resilience of 350,000 people in coastal communities across Kenya, Tanzania, Mozambique, Comoros, and Madagascar. The project focuses on strengthening the conservation of marine protected areas, implementing nature-based solutions for climate adaptation, and empowering women economically in blue economy value chains. In Kenya, the project will be implemented in three counties in Kilifi County, Kilifi North, Malindi and Magarini. Approximately 80,000 people living in these areas will benefit directly from project interventions.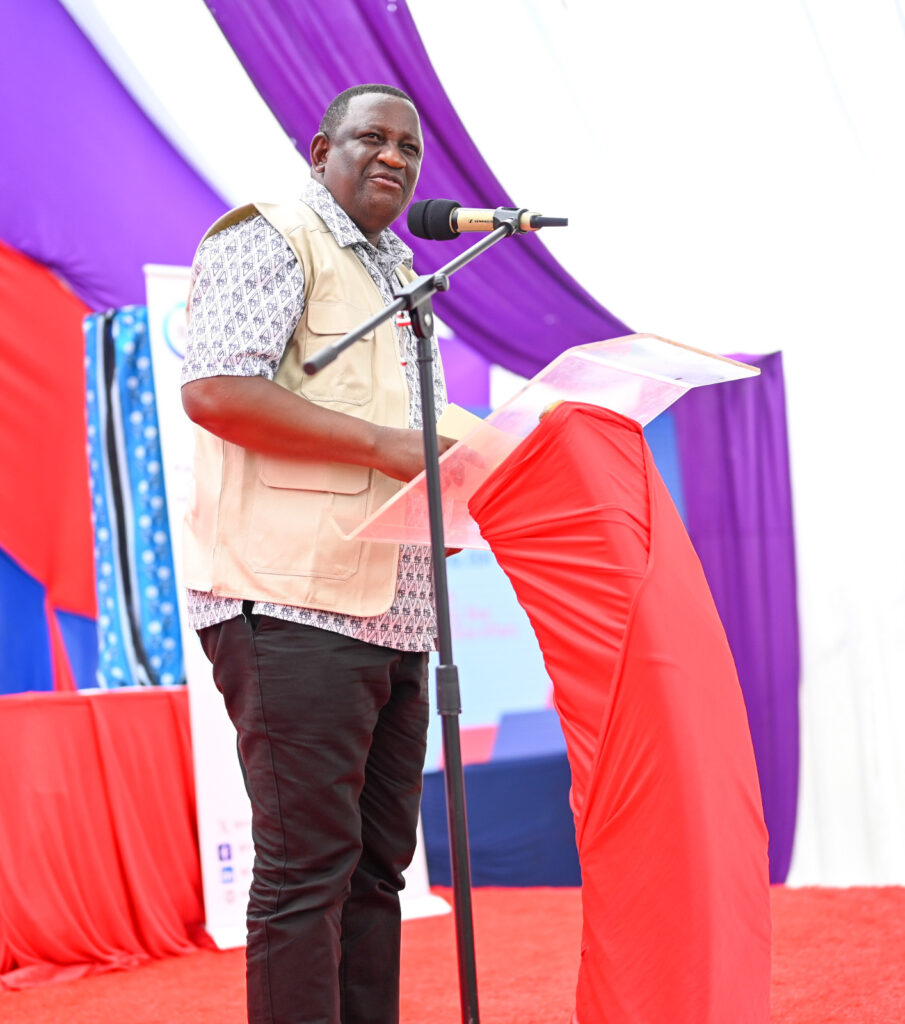 Expressing the Ministry's support for the project, Ministry of Mining, Blue Economy and Maritime Affairs Cabinet Secretary Hon. Salim Mvurya, EGH said' "This [project] is aligned with the Government's priorities of enhancing economic development and poverty eradication as defined under the Blue Economy strategy and other related policies. It is also aligned with the ongoing KEMFSED [Kenya Marine and Fisheries Socio-Economic Development] project of which some of you are already beneficiaries. Nature-based solutions are also aligned with ecosystem restoration and reforestation which has the full support of H.E. The President under the 15 billion tree initiative."
Head of Cooperation at the High Commission of Canada Janine Cocker stated, "To this end, I am delighted to announce that Global Affairs Canada is not working alone in this endeavour. We have partnered with a diverse array of organizations, governments, and communities across the globe who share our vision of a world where oceans thrive, and coastal communities prosper. Together, we are leveraging our collective knowledge, resources, and expertise to make the Regenerative Seascapes project a resounding success."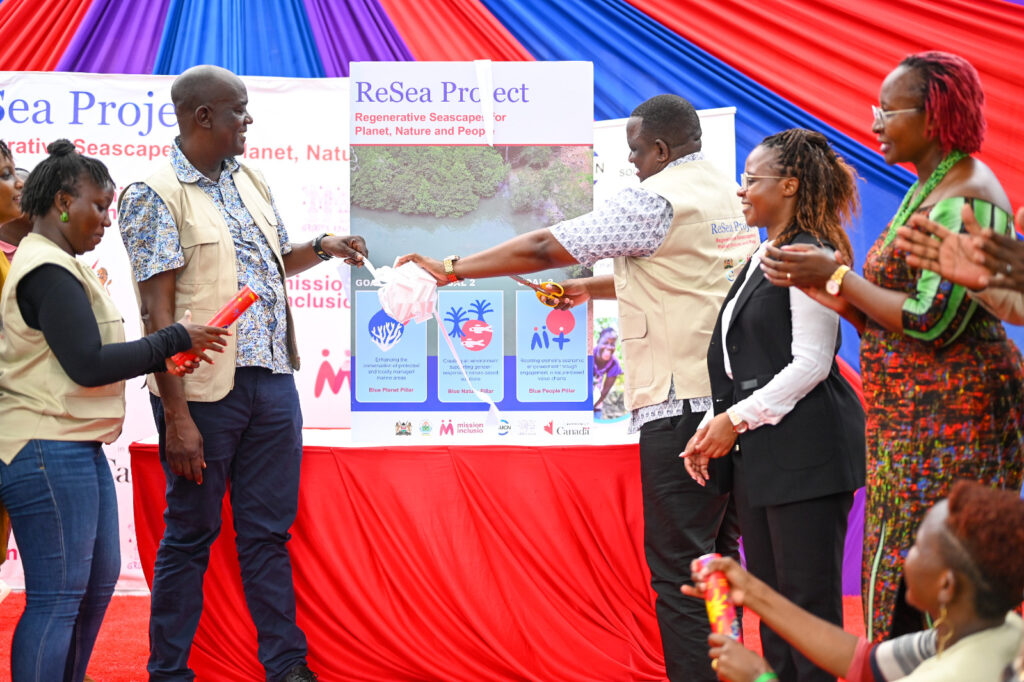 At the launch event, Richard Veenstra, Executive Director of Mission Inclusion, remarked: "Through ReSea, we aim to co-create locally tailored solutions by collaborating closely with various stakeholders, including civil society organizations, the private sector, and national and local governments. Our primary focus is to empower women, youth, and vulnerable individuals, as we believe these groups possess untapped potential to be key players in sustainable development and the blue economy. This collaborative, horizontal approach aims to drive lasting change, benefiting both people and the environment."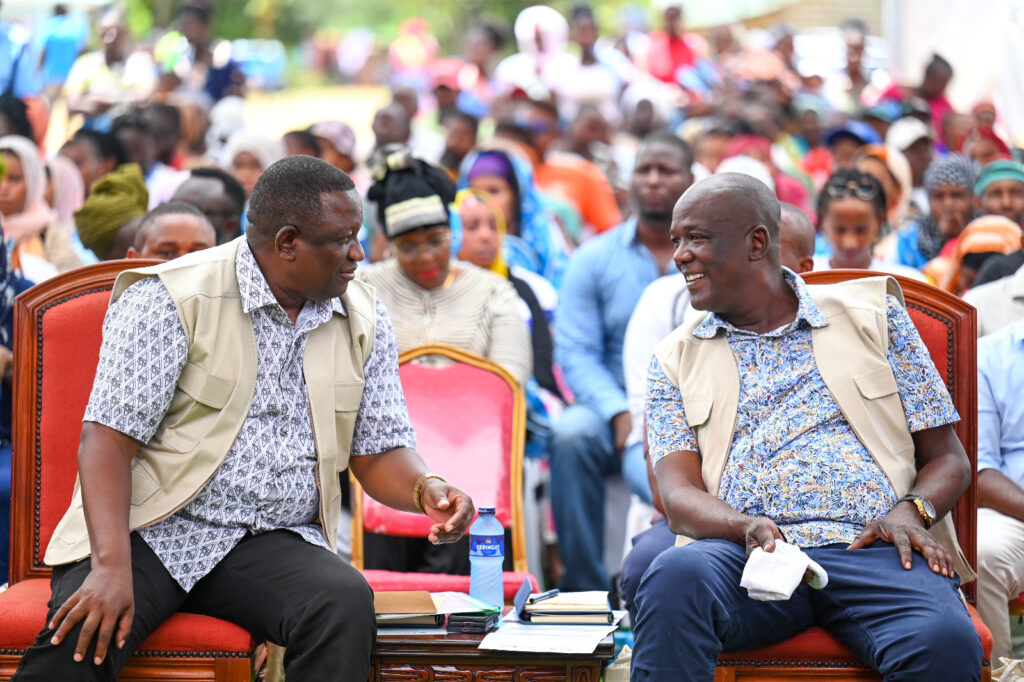 Innocent Kabenga, Kenya Country Representative of the International Union for the Conservation of Nature (IUCN), stated: "Today's launch marks a critical milestone in our dedication to coastal and ocean resilience, a key thematic pillar in IUCN's work in Eastern and Southern Africa. Through ReSea, we are not only investing in the prosperity of coastal communities but we are also fortifying the very ecosystems that sustain us. This initiative aligns seamlessly with the African-driven Great Blue Wall, reinforcing our commitment to the nature conservation climate change blue economy nexus. Together, we are establishing a connected network of regenerative seascapes, governed inclusively, to deliver lasting benefits for both people and nature.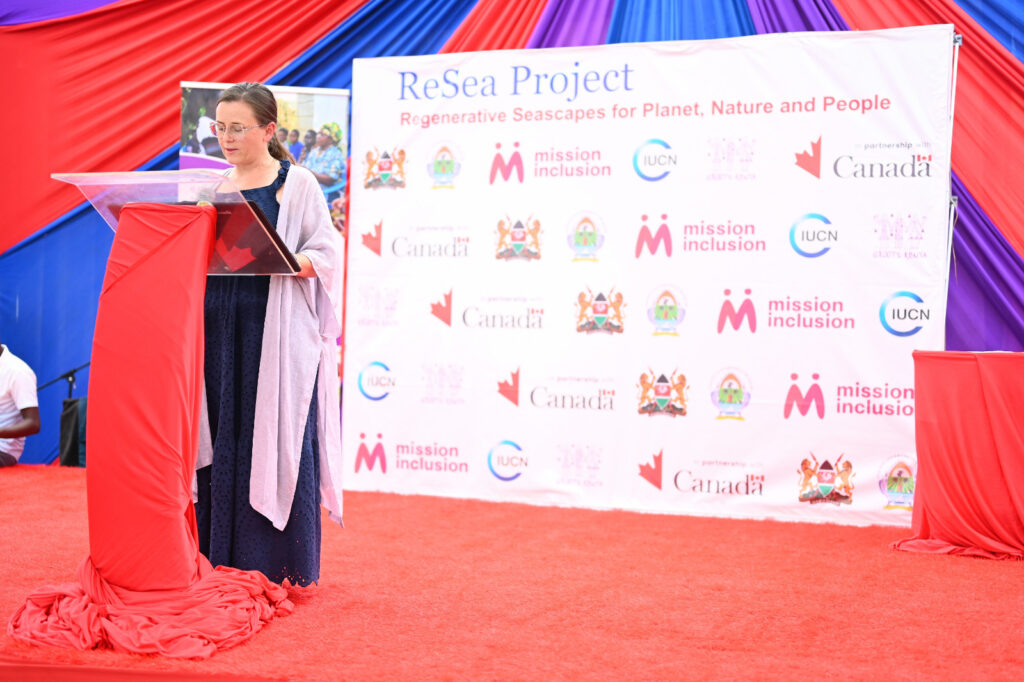 " Fridah Githuku, Executive Director, GROOTS Kenya added, "By hosting this event at Dabaso with hundreds of local communities here, men and women. We acknowledge that all our solutions are community- led, Locally-led, bottom-up, gender and youth responsive." GROOTS Kenya is one of the implementing partners for the project in Kenya.
Speaking at the launch, Kilifi County Governor H.E Gideon Mung'aro O.G.W, thanked Global Affairs Canada and project implementers. Addressing the people of Kilifi, he stated, "[This project] targets you as the climate action heroes, you as the conservation ambassadors, you as drivers of the ocean economy. We are blessed with resources such as Arabuko Sokoke, mangroves, historical and cultural sites, the ocean and fisheries resources and the only county with two marine parks. These resources are the backbone of our economy, and we have a cultural attachment to them. The only way to ensure that we continue enjoying the goods and services that they provide is by discouraging any destructive activities and promoting sustainable solutions that work for us and nature."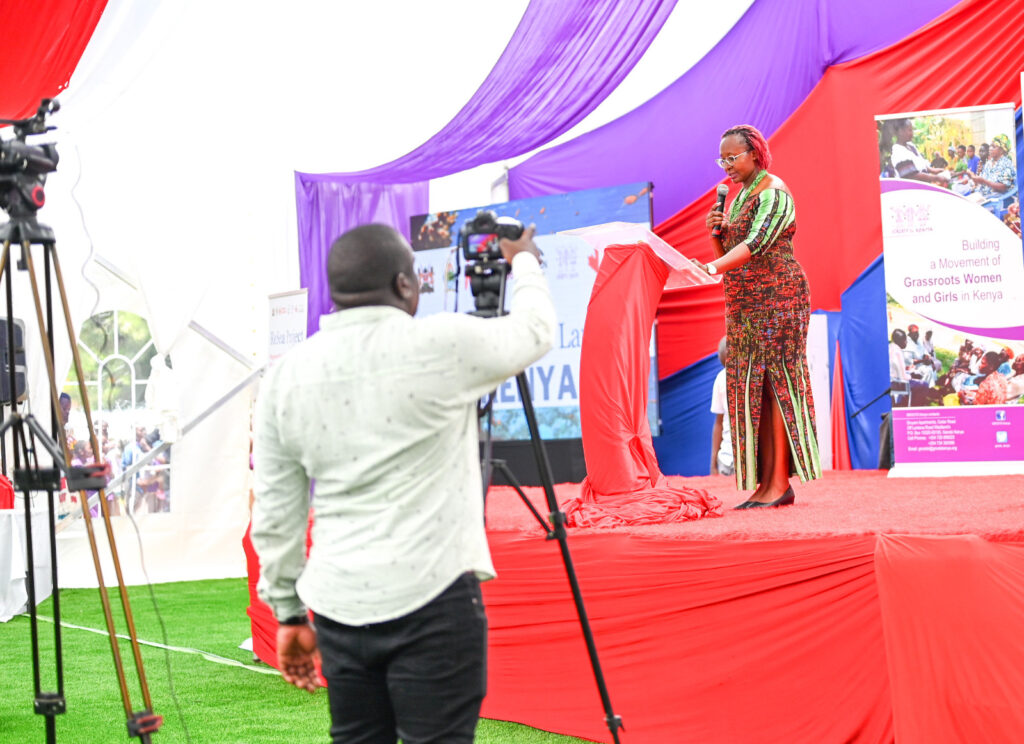 The launch event brought together over 600 participants including community members, local leaders, project partners and government representatives. Guests took part in a ceremonial tree planting, discussed the importance of ReSea in Kenya, and witnessed the symbolic signing of a blue board.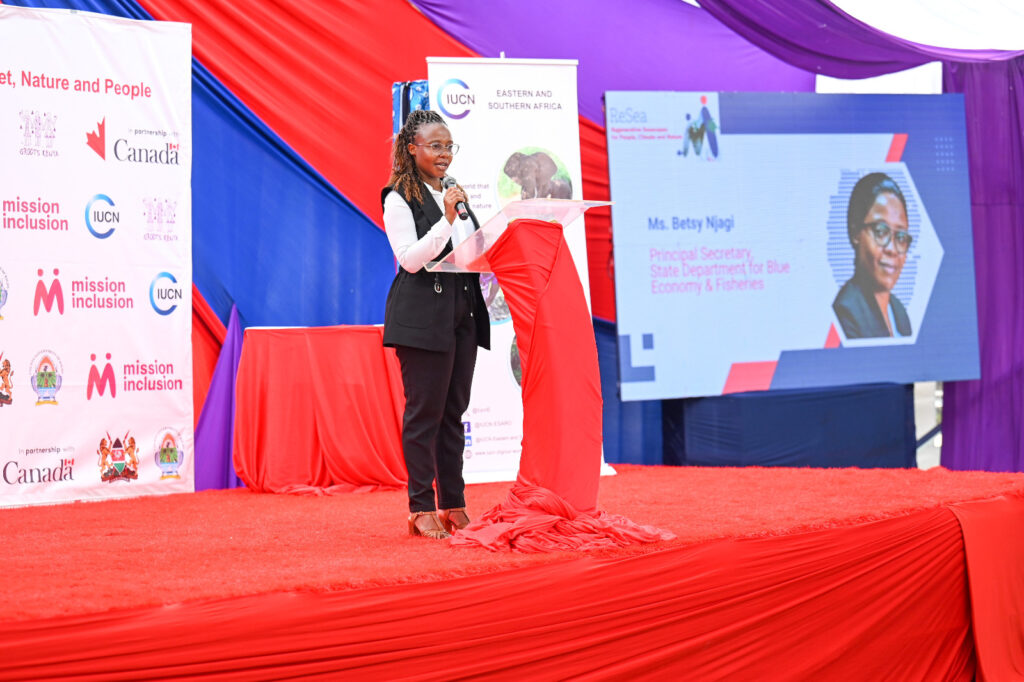 Over the next three years, ReSea will work directly with communities across Kenya to implement initiatives aimed at strengthening biodiversity conservation, climate adaptation, and women's economic empowerment. Aligned with the African-led Great Blue Wall initiative, the project represents a significant investment in building the sustainability and resilience of coastal and marine ecosystems, economies, and people in the face of climate change.