Read Time:
3 Minute, 39 Second
All roads lead to the Dubai World Trade Centre on Monday evening for this year's Gulf Information Technology Exhibition (GITEX), a five-day summit bringing together world leaders, tech gurus, investors, and startups to, among others, elevate the global digital landscape.
Also known as the world's largest technology event and startup show, this year's event will be marked under the theme, The Year to Imagine AI in Everything, as organizers push to supercharge the global race for AI adoption and expert perspectives about the technology's impact.
Over 6,000 exhibitors, Rwandans inclusive, are expected to showcase at the conference and its offshore events including the Dubai Harbour and the Museum for the future.
The summit comes at a time when AI's influence in the wake of the fourth industrial revolution cannot be overlooked, with reports projecting its potential impact to contribute a staggering $15.7 trillion to global GDP. In the Middle East, its impact is projected to reach $320 billion by 2030.
Yet, even as tech titans continue to spearhead this agenda at GITEX with more than 1,000 AI-infused companies participating, concerns over the technology's governance, regulations, and job security remain at the hearts of many.
Reacting to the concerns, Omar Sultan Al Olama, UAE Minister of State for Artificial Intelligence, Digital Economy and Remote Work Applications, rallied for a fresh approach to how countries govern AI, urging the global community to come to a consensus on AI governance sooner than it did on climate change.
"I think the current global discussion on AI governance is a non-starter. You cannot govern AI. Instead of attempting to govern the technology, we can govern the use cases," Al Olama said; "While governments and societies must openly address concerns around AI, fear should not dominate the discussion."
He also urged individuals not to be driven by fear of job losses but to channel their anxiety into empowerment, particularly with the importance of embracing necessary tools and enrolling others in the journey to harness AI's potential for positive change.
Focus on start-ups
GITEX this year will also have a special focus on startups, with its Expand North Star event at Dubai Harbour, hosted by the Dubai Chamber of Digital Economy.
The influx of global interest in the UAE will further see Expand North Star host a line-up of 1,000 investors from 70 countries with $1 trillion under management, as they look to ramp up the global Venture Capital start-up investment revival.
The UAE companies clinched the lion's share of $4 billion in start-up funding across the Middle East and North Africa in 2022, fetching investments to the tune of $1.85 billion across 250 deals, a 5 per cent increase in value over the previous year.
Despite African tech startups experiencing a landmark year in 2022, where more than 630 startups passed, for the first time, the $3 billion mark, there were fewer positive results for Rwanda.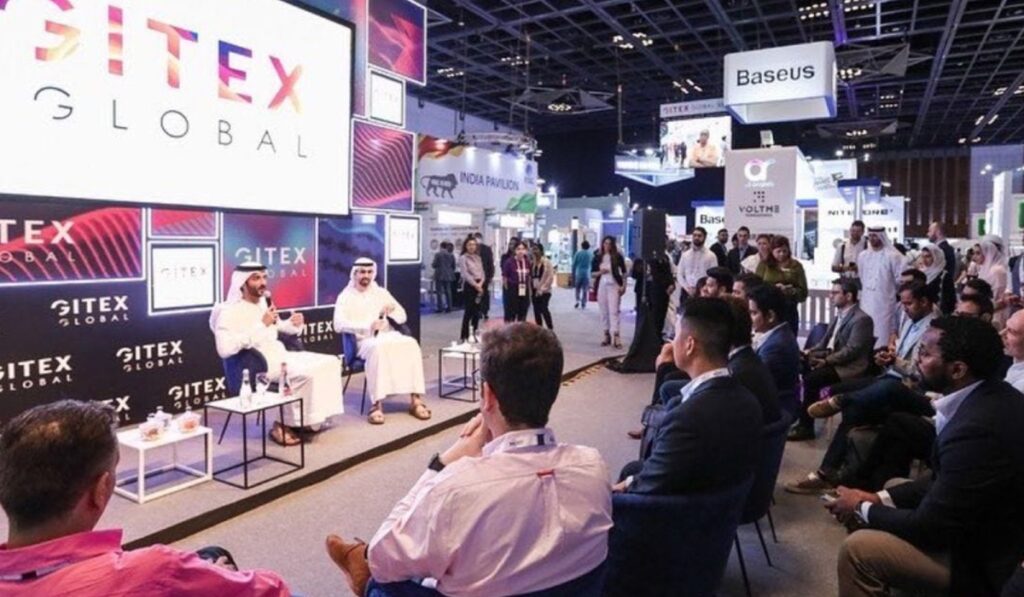 Cyber resilience
Equally important, organizers said, is futureproofing against cyber-attacks with global cyber protection company, Acronis, revealing a staggering 464 per cent increase in email-based phishing attacks during the first half of 2023 compared to the previous year.
Ziad Nasr, General Manager of Acronis Middle East, maintained that increased adoption of AI in businesses and home offices boosted the need for protective measures to become cyber-resilient.
"Cyber protection has become a crucial concern for individuals and businesses. To become cyber fit, enterprises should take several practical steps to protect themselves against cyber threats."
He added; "Some of these include employee training and awareness, risk assessment to evaluate potential threats that might compromise the security of your company's networks, systems, and information, a well-defined incident response plan that outlines the steps to take in case of a cyberattack, and regular updates and patches.".
Even as AI-driven solutions become increasingly useful in enhancing threat detection and automating responses, they also introduce new vulnerabilities such as adversarial attacks, data poisoning, and model inversion, according to experts.
Meanwhile, hackers are also leveraging AI to heighten the speed, scale, and scope of their activities. Generative AI is now being used to develop malware and create more sophisticated phishing and