Read Time:
2 Minute, 22 Second
By Clementine Nyirangaruye
Rwanda launches on 2 June 2023, a branch of the Chartered Institute of Arbitrators (CIarb) Rwanda Branch, which is expected to encourage the use of arbitration and other modes of private dispute resolution in Rwanda through a continued working relationship with the Kigali International Arbitration Centre (KIAC).
CIarb is an independent, charitable membership organization committed to supporting the effective resolution of disputes. CIarb champions all aspects of dispute resolution across arbitration, mediation and adjudication, setting robust ethical standards.
In Rwanda, there is already an Institute of Arbitrators in commercial and business cases called (Kigali International Arbitration Center/KIAC), which continues to decide these cases, but its employees will first be trained and approved by CIarb-Rwanda (Chartered Institute of Arbitrators, Rwanda Branch).
The chief justice Dr. Faustin Ntezilyayo during the official launch of Chartered Institute of Arbitrators (CIarb) Rwanda Branch says, "This is another important step in building a strong arbitration and ADR community in Rwanda more than ten years after the establishment of the Kigali International Arbitration Center (KIAC). CIarb Rwanda Branch will reinforce the ambition of KIAC to make Rwanda as one of preferred seat and place of arbitration and other ADR mechanisms in Africa and beyond".
"CIarb will help KIAC arbitrators to complete cases in the shortest possible time, by increasing the number of people in the profession to 290 and Ciarb will build capacity among Rwandans so that business cases will no longer be taken to the United States or Europe, but that Rwanda will be a place to settle international cases related to business." He added.
The CIarb Rwanda Branch offers a variety of professional dispute resolution training options, a forum for the exchange of ideas and networking opportunities. In this aspect, CIarb Rwanda Branch joins the Rwandan justice sector in building access to justice through administration of alternative dispute resolution.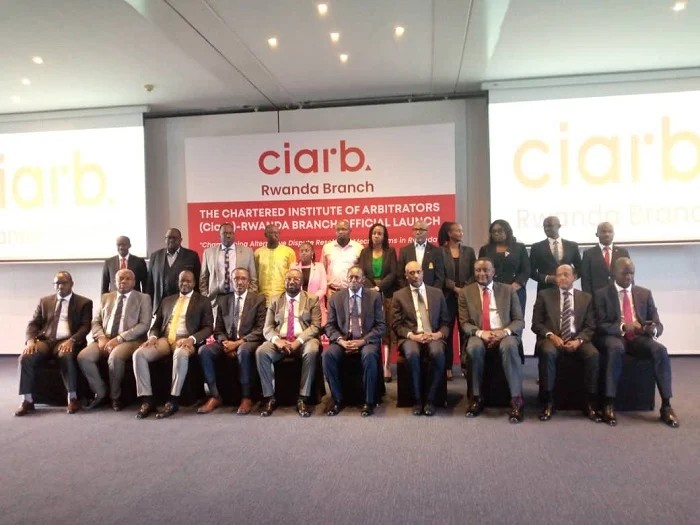 Mr. Athanase Rutabingwa Chairman/ CIarb Rwanda Branch, says, "The launch of CIarb Rwanda Branch is the first step in establishing training and networking opportunities on a domestic basis for our dispute resolution professionals. Better access to training will give added impetus to the development of our fast-growing community. There are currently just over 390 dispute resolution professionals in Rwanda, a fifth of whom are already members of CIarb Rwanda Branch."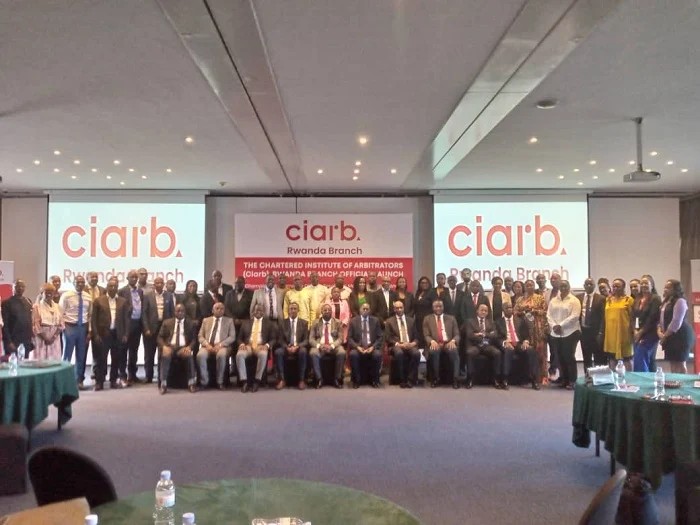 CIarb Rwanda Branch, based in Kigali, was established in February 2020 and legally registered in May 2022. It has a mandate to represent arbitrators and other alternative dispute resolution (ADR) practitioners, and to work on the capacity building aspect of ADR practitioners in Rwanda, in collaboration with CIarb HQ and other local and international stakeholders.