Read Time:
3 Minute, 13 Second
This is the theme for the 2023 International Day of Forests that "Forests and Health." Forests provide directly or indirectly important health benefits for all people, they purify the water, clean the air, capture carbon to fight climate change, provide food and life-saving medicines, and improve our well-being, not only those whose lives are closely intertwined with forest ecosystems but also people far from forests, including urban populations. Recognition of the importance of forests for food security and nutrition has significantly increased in recent years, but their role in human health has received less attention.
International Day of Forests is celebrated on March, 21st of every year. The day was initiated in the late 1970s by the Food and Agriculture Organization (FAO); whereas the United Nations General Assembly adopted a resolution on 21 December 2012, which declared 21 March as the International Day of Forests. It is held annually to raise awareness of the importance of forests to people.
Rwanda recognizes the importance of forests to the health of its people and the world population in general. This is demonstrated by several efforts put in place by the Government of Rwanda to promote Forest Landscape Restoration (FLR) with a pledge of restoring 2 million hectares of forest landscape by 2030.
In addition, Rwanda has reached the target of 30% of its total area covered by forests. For now, the Country's priority remains the one of sustainable forest management to increase the stock and productivity of forests through the implementation of public-private partnerships.
This International Day of Forests is an occasion to educate the public on issues of concern of forests, to mobilize political will and resources to address global problems related to forests, and to celebrate and reinforce achievements of humanity for the conservation and the sustainable management of the forest resource.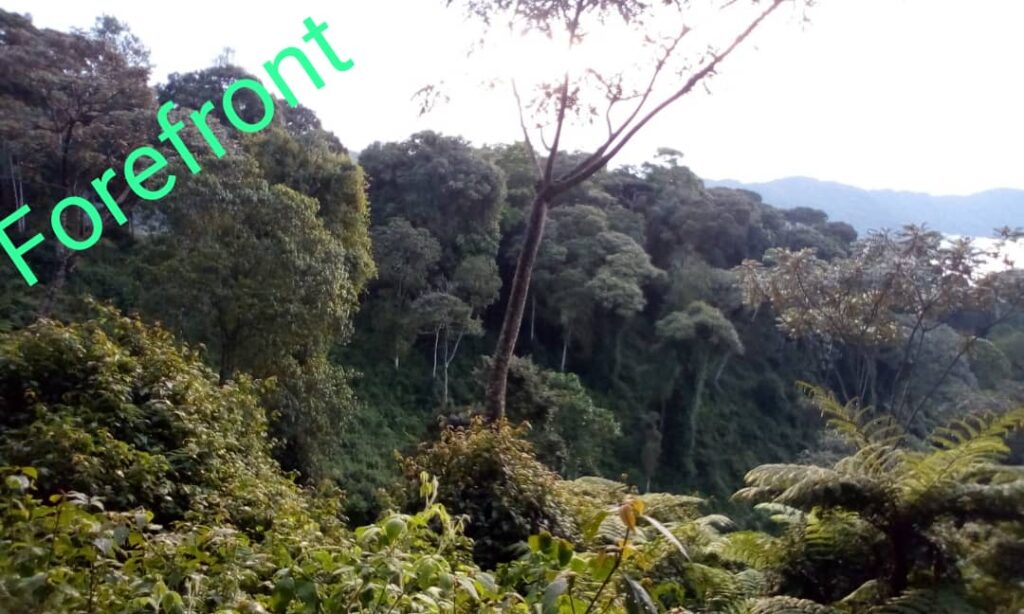 Forests of Rwanda occupy now about 724,695 hectares of the total country land (30.4%) of which 387,425 hectares (53.5%) are plantations, 130,850 hectares (18.1%) are natural mountain rainforests, 161,843 hectares are wooded savannah (22.3%) and 43, 963 hectares are Shrubs (6.1%).
Rwanda's forests contribute greatly to the national economy. In the fiscal year 2020/2021, the contribution of forestry to the GDP was estimated to be 649 billion Rwf i.e. 6% of the total GDP (NISR, 2021). In addition, the forests contribute to the environmental protection through erosion control, and GHG emissions reduction while supporting the other sectors including tourism and agriculture to meet their played roles to the national economy.
According to NST1, the forests management will be strengthened and ensure their sustainable exploitation working with the private sector. The target is to increase the percentage of Public forest allocated to private operators from 5% (2017) to 80% by 2024. The area covered by forest will be increased and sustained at 30% till 2024 from 29.6% in 2017 through forest landscape restoration. Moreover, the number of households depending on firewood as a source of energy for cooking will be reduced from 79.9% (2016/17) to 42% by 2024 and this last will be achieved by focusing on promoting use of alternative fuels such as cooking gas and biogas.
Therefore, the sustainable management of Rwandan forest resources is now involving the private investors under co-management and concession scenarios where 80% of state forests will be managed by the private sector by 2024.
According to the Rwanda Forest Authority, for improving well-being of people by jobs creation and environmental protection, there are major forest projects like Green Gicumbi, Green Amayaga, TREPA, COMBIO, and BMU-AREECA among others which are under implementation. These projects also focus on capacity building of staff, key partners and stakeholders including communities to ensure the sustainability of the forestry sector.